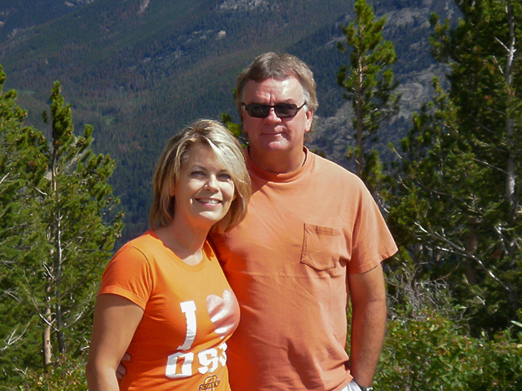 My entire adult career has been in law enforcement/investigations spanning back to 1982 when I went to work at a small town police department where I worked for about 1 1/2 years. Next, I went to work for a county sheriff's department where I stayed for about 6 years. Then I went to work for a state prosecutor's office where I stayed until 2004, when I was offered a job as an investigator for a state agency responsible for investigating government officials. Currently I am the chief investigator for that agency. In 2017 I retired after 35 years of service.
Back around 1983 when I began my law enforcement career our agency had a brand new 35mm camera. The camera had no 'automatic' settings and was not of the 'user friendly' cameras we have today. Using the local library I began reading about shutter speed, aperture, ISO and the nuances of taking a picture. Before long I became, among other things, the camera guy, that frequently was called upon to take crime scene, accident or other evidence related photos.
Taking evidence photos caused me to next learn how to photograph really small things like partial fingerprints, hairs, fibers and tool marks being some examples. That macro photography bug has stuck 30 years later. After years of taking crime scene related images I now find far more pleasure taking pictures of scenic areas and wildlife. I've always loved the older muscle cars of the 60's and 70's and consider myself a gear head or car guy so I also find myself naturally attracted to photographing planes, trains and automobiles (or anything else that is mechanical).
In 2009, I met the most amazing lady who foolishly would agree to marry me a year later. Susie, an accomplished teacher, has been the recipient of numerous awards, accolades, and well deserved recognition including, the Oklahoma Biology Teacher of the Year, winner of the Toyota Tapestry Award, Christa McAuliffe Fellowship winner, Oklahoma Medical Research Foundation Summer Research Scholar, a finalist for the NSTA Shell Science Teaching Award (which she would win in following years), USA Today's All Teacher Team, 1 of 14 teachers in the country selected to participate in the Digital Edge Project, and most recently the 2011 winner of the Oklahoma Foundation for Excellence Secondary Teacher of the Year (that's not all but you should be getting the point by now
).
Around 2014 we started building a pollinator garden on an area of our property that was otherwise a rocky and pretty worthless area. Building elevated boxes for plants we expand our garden every year adding different flowers, plants and trees that attract a variety of wildlife. Now, as I am retired, the pollinator garden has become a real passion and has provided hours of entertainment photographing the various visitors that arrive each year around April.